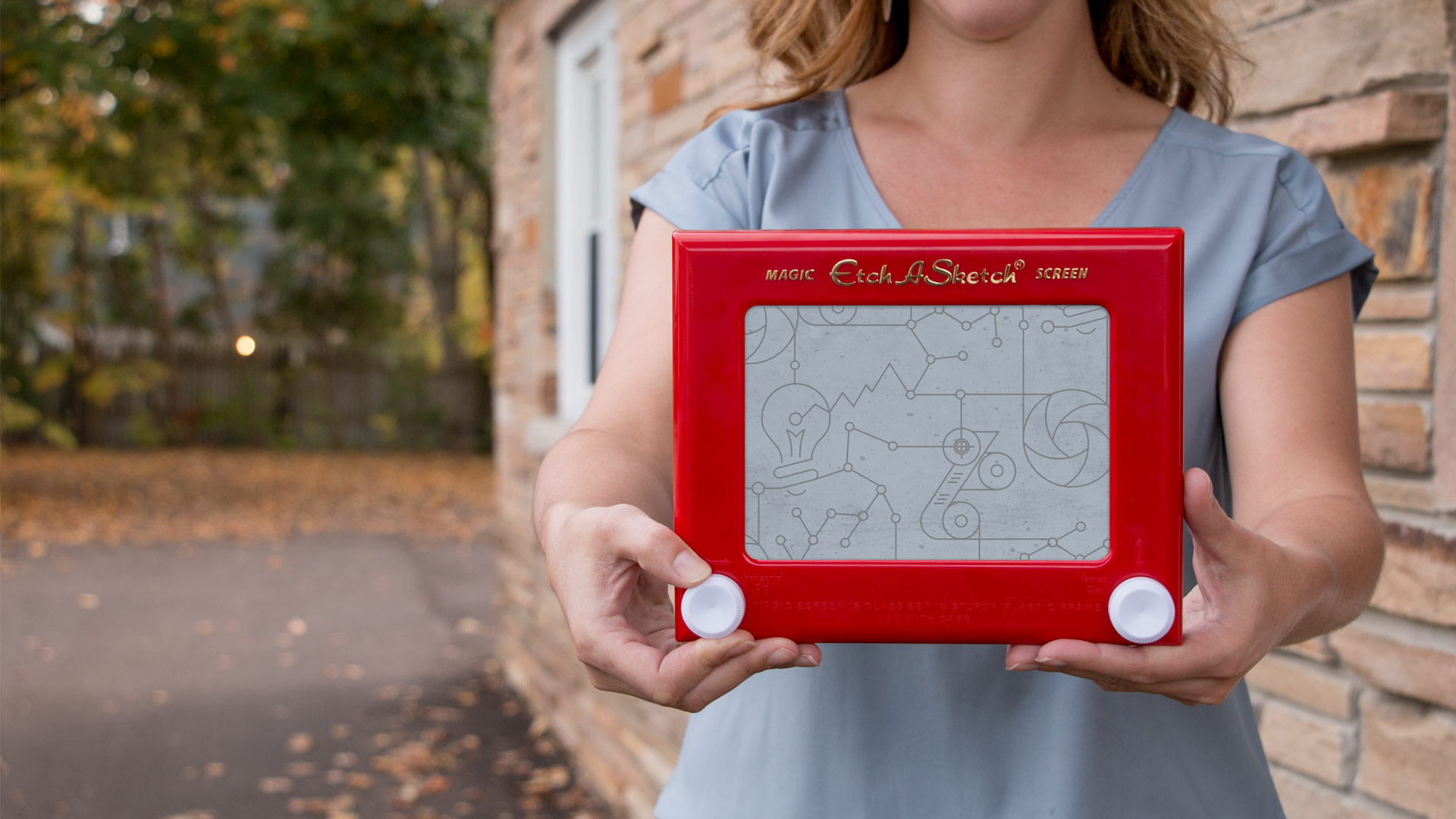 Skip to content
Hello World, Again
The relaunch of a website can help provide the biggest base for a rebrand and an important mark in the growth of a company.
Hello World, Again
The relaunch of a website can help provide the biggest base for a rebrand and an important mark in the growth of a company.
Twenty years ago, I decided to start Addis Enterprises from my dorm room. It was never my intent to make it a "full time gig," but the web was new, and many companies were scrambling to get online for the first time. There were few design firms in the area offering web development services, so it created an opportunity for experienced freelancers like myself to gain the trust of businesses large and small. Indeed, my first client was an international non-profit. I had to get my first P.O. Box, since naturally I couldn't use "Landon Hall" as my return address.
And, I had to develop my own website and marketing materials as well. No one would trust me if I wasn't doing for myself what I was recommending to others. But it's hard sometimes to summon the energy to advance one's own marketing needs. If you've ever been responsible for managing your own organization's website or printed materials, you'll undoubtedly relate. Good businesses care most about their clients, and so it can seem almost selfish to spend too much time on oneself. This is an especially common problem among creative professionals. As the expression goes, "the cobbler's children have no shoes." But it had to be done, and I ended up posting the same two word phrase I had first typed into a Timex Sinclair 1000 computer fifteen years earlier: "Hello World."
Today, we launch the fifth iteration of the Addis Enterprises website, and so I'm posting a "hello" once more. At the time we launched our last site in 2015, we had just three full-time employees and a more limited service menu. Today, we have ten full-time employees (and a variety of high-profile contractors for specialty services), and are confident in our ability to offer 100% of our clients' print, web, video and marketing needs in-house. Our print materials already explained our philosophy of the four components of modern marketing: Define, Capture, Engage, and Impress. But clients who had used us for web development for years still expressed surprise that we also offered full-service print design. Or a client who had only used us for video production would be shocked to learn we can develop an overall marketing plan. We needed our website to more accurately reflect the depth of our service offerings.
The concept of "depth" therefore drove our design process. Whether you're on a desktop device, a tablet, or a gyroscope-enabled mobile phone, we wanted you to experience a sense of dimensionality in our company that you might not have considered. We want you to spend a bit of time imagining how our team might be able to help advance your own organization, department, product, or cause. And, since we wanted to show off our in-house abilities, we made sure all of the site's design, programming, and photography was done from scratch by our team as well.
As I mentioned, the Addis Enterprises website has been redesigned several times over the years. If you're new to our company, here are the four you may have missed: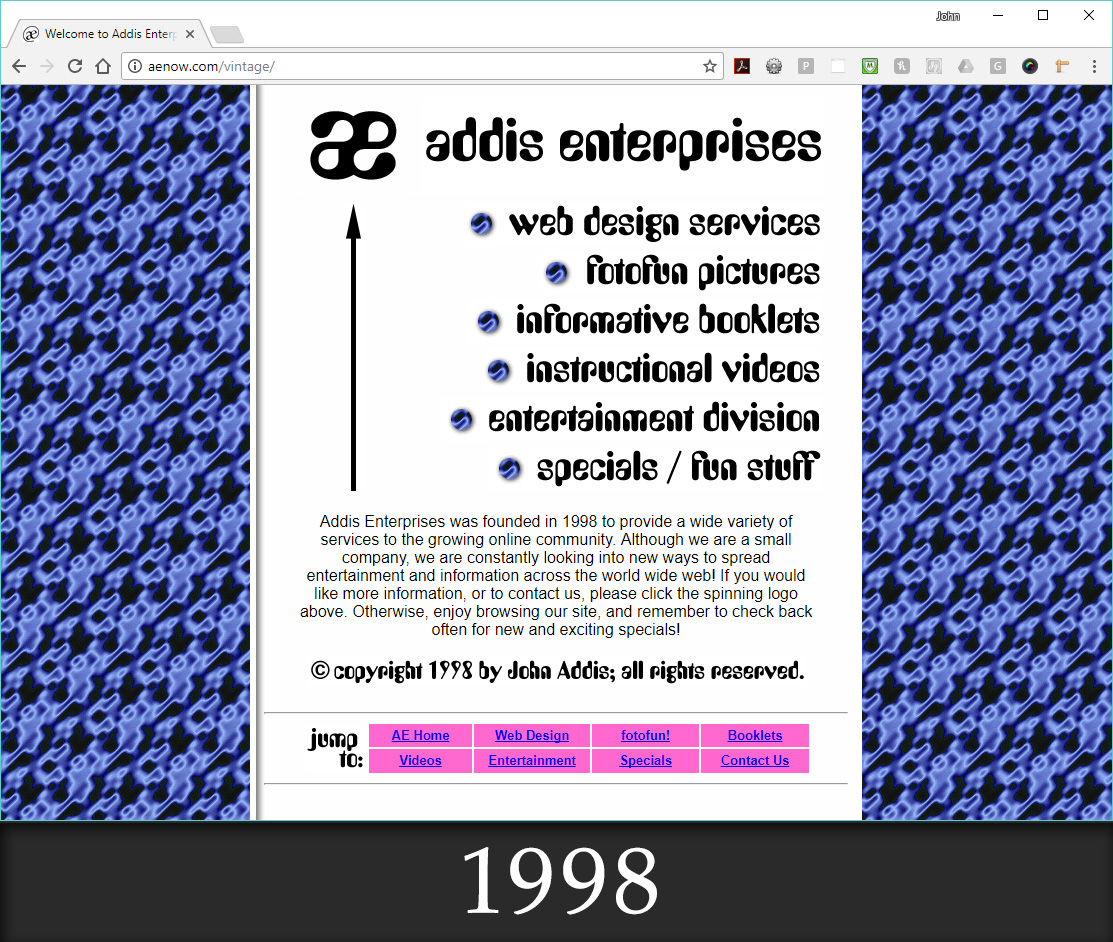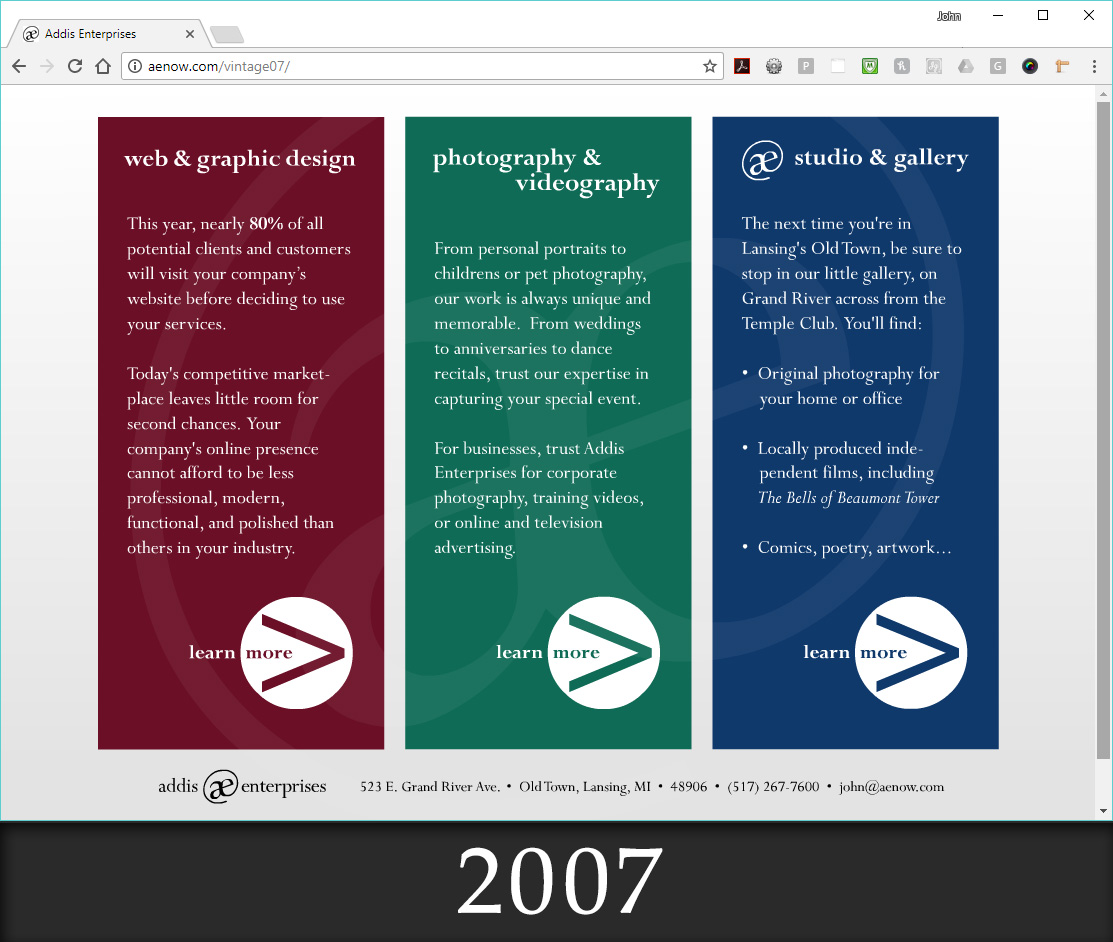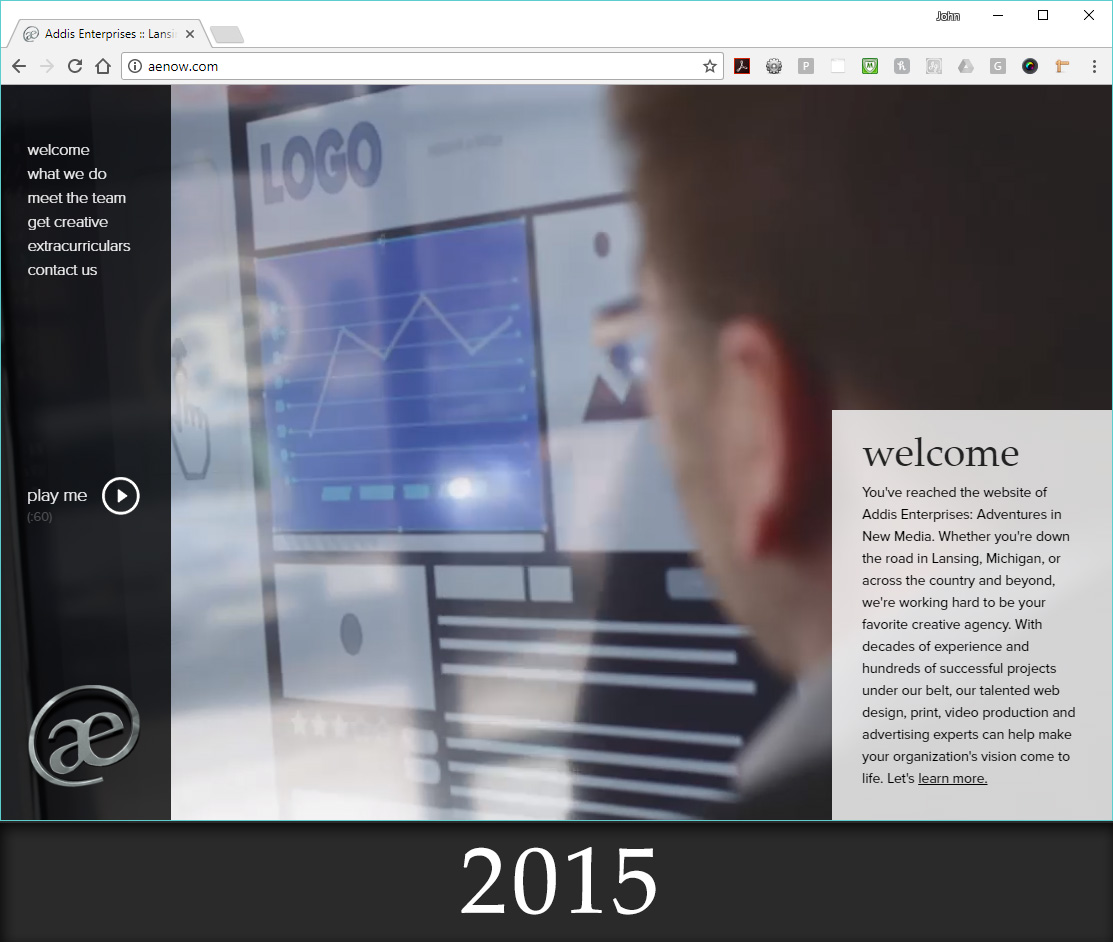 Like the past iterations, we know even our current design will someday elicit nostalgic chuckles. But as this site continues to grow with more articles, videos, and resources, we hope you'll return to take an occasional peek into our ever-expanding world. Marketing, at its core, is about connections, and if you haven't yet reached out, we'd love to start a conversation.
Thanks for letting us babble a bit about ourselves. Now, it's your turn.
Share Article
More from John K. Addis
Keywords
Web Design
Self-Promotion